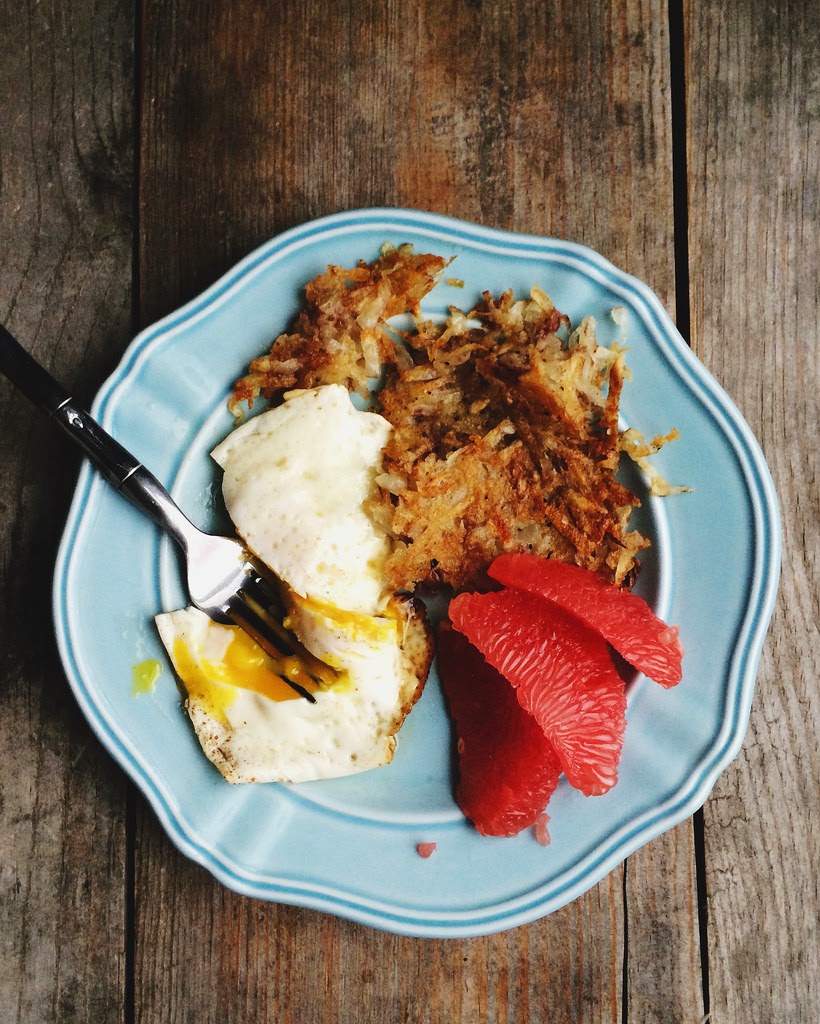 Hooray for Friday!
On Sunday I suddenly contracted a nasty head cold that lasted for a few days. I was unable to do as much recipe testing for y'all as I had planned. There's always next week!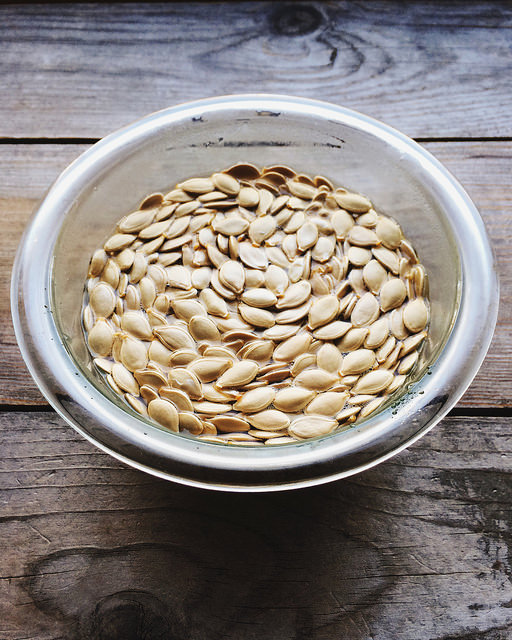 I cooked up some pumpkins for puree the other day, and Reuben requested that I roast the pumpkin seeds. I used Nourished Kitchen's method for soaking and cooking them, except I only tossed them in 2 tablespoons of butter instead of the egg whites and other seasonings. They were quite tasty – I had to stop Reuben before he ate them all. 🙂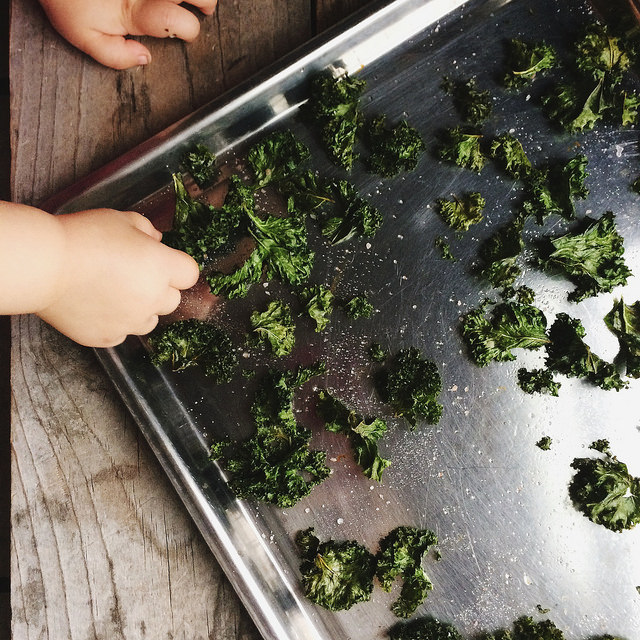 I made kale chips for the first time! It's surprising how easy they are. All you do is wash the leaves and cut out the center rib, massage them with a bit of olive oil, sprinkle with sea salt and bake at 300 for about 25 minutes, rotating halfway through. They got really crispy. Helen loved them.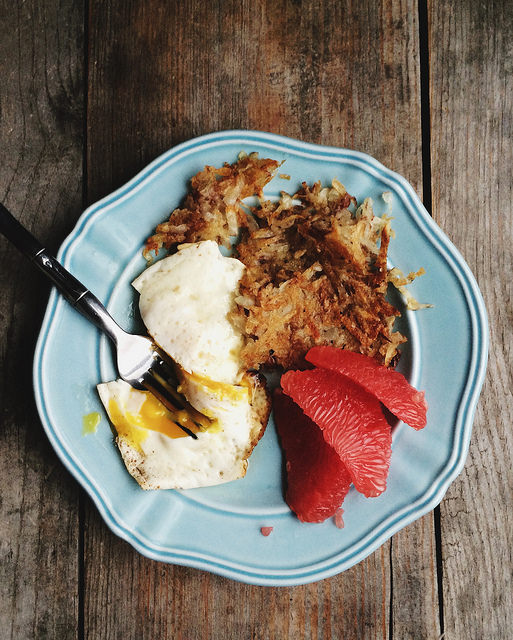 This morning I had some extra time to make breakfast, so I decided to make hashbrowns. They're Reuben's favorite. He loves them so much that he found a recipe and made them himself the other day. He claims that the ones I made were twice as good as his (I used the same method), but I think it's because of all the butter I put in the pan.
Here's the method: Grate potatoes (we've used russets or reds) over a bowl of cold water. Rinse and squeeze out the excess water using a dishcloth or paper towel.
Heat a large cast iron pan over medium high heat and melt lots of butter (I used half a stick for 2 potatoes). Add the potatoes in a thin layer, turn the heat down to medium and season with some salt and pepper. Cook until crispy. Flip and cook until the other side is crispy. Devour.
Have you tried any new, delicious food this week?
xoxo
Erica